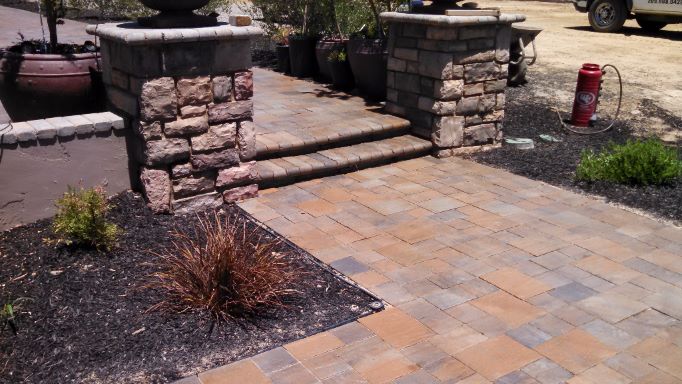 Newport News Concrete Company is a comprehensive construction company for concrete, brick, and natural stone products. We build the very finest hardscape amenities all across the Tidewater area. This means things like driveways, patios, pool decks, retaining walls, and so much more.
When it comes to quality, our punches never get pulled. We have a strong commitment to excellence that is unmatched in the industry, and we are proud to stand by our work. We firmly believe that quality should never come at a premium, which is why we offer competitive pricing without ever skimping on professionalism.
If you are in need of any concrete, brick, or stone work, please do not hesitate to contact us at (757) 586-4627. We would be more than happy to provide you with a free estimate. Thank you for your interest in Newport News Concrete Company.
Our Mission
We would like our name attached to every high-quality piece of hardscape construction in Newport News. Over time that may very well be the case, because word has been getting around. Our clients are always happy with what they see, and they often refer us to their friends and family.
It all starts with our mission, which is to provide top-tier concrete, brick, and stone work at a fair price. We refuse to cut any corners or take any shortcuts. The only way to achieve our goal is through tireless hours of dedication and a team of highly skilled professionals.
When you work with Newport News Concrete Company, you can rest assured that you are in good hands. We have the experience and know-how to get the job done right, and we always go the extra mile to make sure our clients are satisfied. Thank you for considering us for your next project.
Our Vision
Our vision is to stay king of the hill. Period. We do this by always putting our customers first, and by continuing to provide the highest quality concrete, brick, and stone work in Newport News.
We do installations and repairs. So when you call us you're either going to get brand new work or a feature that's been refurbished to look brand new. Ask us about driveways, patios, pool decks, retaining walls, walk-paths, kitchen countertops, outdoor fireplaces, and really, whatever comes to mind for your hardscape vision.
Time-Honored Service
We are a family-style contractor with a combined experience of decades. Our team values the feeling of a job well done. We work hard and we work smart.
And leave us not forget the courteous and efficient staff you'll speak to every time you dial our number. All of your information is taken down to the last detail. Then we set up an appointment at the jobsite. From here, we'll take a look and listen to what you want. The next day you get your proposal.
The point is, we're old-fashioned when it comes to service. You're going to appreciate the way we do business–the Newport News Concrete Company way.
You're not just working with another contractor. You're working with Newport News Concrete Company. Call us today at (757) 586-4627.