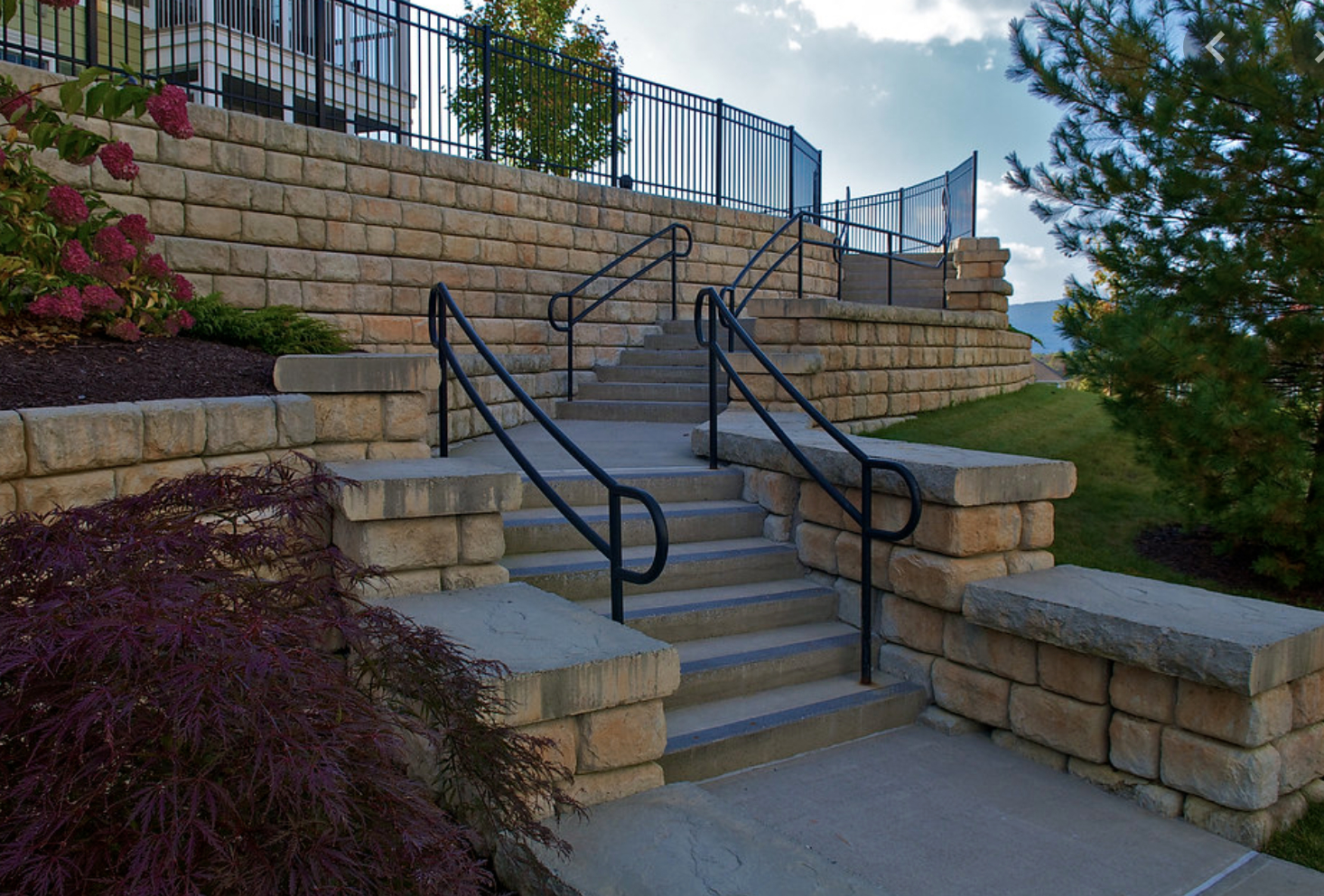 Contact Newport News Concrete Company for all the very greatest projects in concrete, brick, and natural stone. We've done work all over Tidewater for happy clients who come back to us time and again for our quality workmanship, attention to detail, and competitive pricing.
Expert Newport News Masonry
We frequently generate new clients who ask our company to work on their homes or businesses. A lovely concrete wall shining in the evening sunlight at the entrance of a brick pathway catches the fancy with images of its own. Decorative driveways that wind around natural stone retaining walls provide inspiration for updated versions of other settings' blank canvases. We welcome these small steps from work in its speculative phase to completed tasks. That is one way that new ideas start: through the inspiration of past achievements. We refer to ourselves as repeat offenders in this regard.
We also have a lot to offer the more closely knit communities and business areas. Indeed, even the tiniest, most real estate friendly swimming pool requires a companionable deck. Concrete pavers stamped with beautiful, non-slick surfaces may help us keep things tidy and comfortable. A short cobblestone walk might be just what's needed. As always, the greatness is in the details. We wouldn't have it any other way.
Do you own a firm? Consider clients coming down marble flooring to greet friendly people behind a granite countertop. Perhaps an office at the top of winding stone steps lined with stone blocks? When you contact us, it's all possible.
Contact us at (757) 586-4627 to learn more about concrete contractor in Newport News, VA.
A Trusted Contractor
We're not going to gloat too much. A fantastic writer cannot honestly tell you, My books are excellent. A poet's verses may not be overstated either. We rely on our customers for this very service. Words alone are meaningless unless accompanied by tangible proof. We can attest that our helpful staff has years of expertise working with concrete and stone masonry. It comprises highly experienced, well-trained professionals who are just as concerned about a job being done properly as you are about finding the ideal contractor for your needs. (And let us tell you right now: it will be us).
Areas We Service
It isn't just Newport News residents we build for. We frequently take on projects in the following areas:
Hampton Roads

Tidewater 

Southside 

Peninsula 

Williamsburg 

Richmond 

Fredericksburg 
We also work with many clients who own vacation properties in Virginia Beach. As such, we have a great deal of experience crafting lovely outdoor spaces to enhance any home away from home.
Contact us today to discuss your project.